Discover more from The Last Chip
Chris Bosh on stories and lessons from behind the scenes of The Big Three's last NBA championship.
Over 25,000 subscribers
Preparation doesn't stop once you get on the court
What my first Finals in Miami taught me about staying in the moment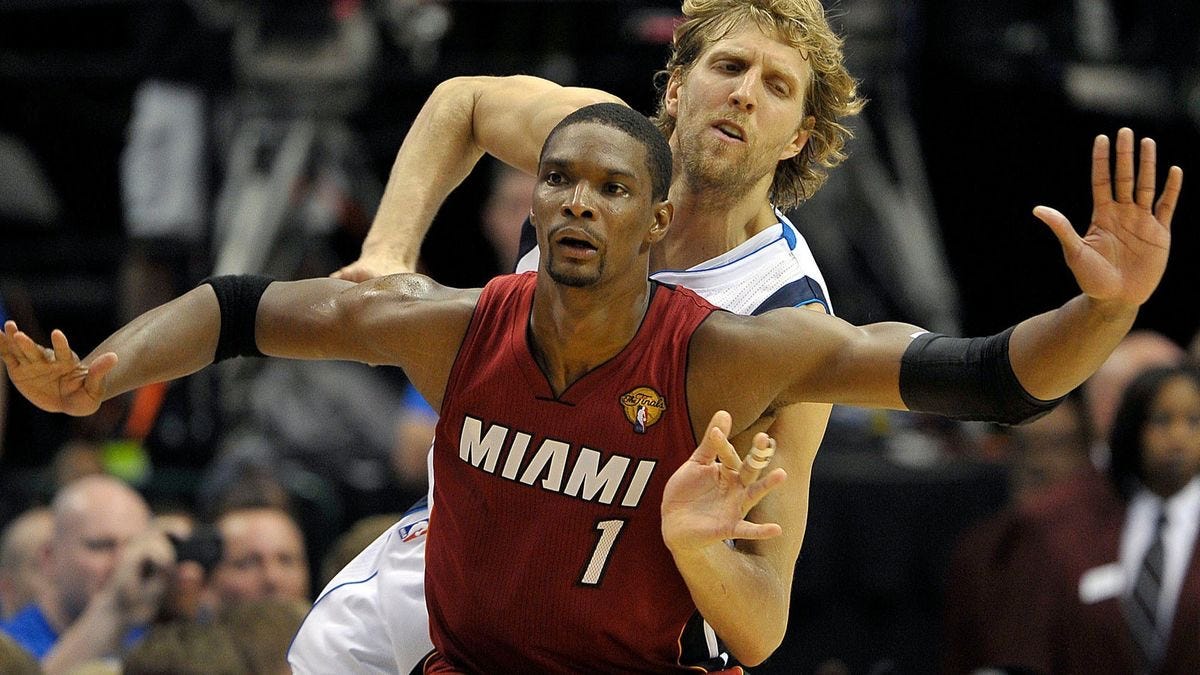 2011: We had just come back against the Bulls in a dramatic fury with three minutes left in the game. I was so excited to actually experience the dreams I always had as a kid: Picking up that Eastern Conference trophy and punching a ticket for a trip to the NBA Finals! I remember flying back home from Chicago and riding down the 395 causeway to Miami Beach that night. It was so crazy to be in Miami, actually competing in the finals. I was soaking the moment in, windows down, riding on Ocean Ave. That night, as I laid in bed, I saw the commercial: Dallas versus Miami, in the NBA finals on ABC. The gold trophy was looking back at me through the TV. I was so excited.
I really didn't anticipate the emotional toll it would take: Cameras everywhere, the whole arena and the city of Miami taken over by 18 wheelers with satellite dishes. I'm from Dallas, so everyone from back home was asking for tickets. At the time, I was planning a wedding. It was all very overwhelming. On top of that, you're playing the best team in the world: the Western Conference champion. So they're really good. Your schedule deviates from what you're used to. The games are at 9pm, the regular starting line-up doesn't start at the usual time, and they change the whole program before the game for the National Anthem. Then there's the little things—like changing the arena lights to gold—that can throw you off if you're a superstitious person. To be honest, I didn't expect any of that before I got there.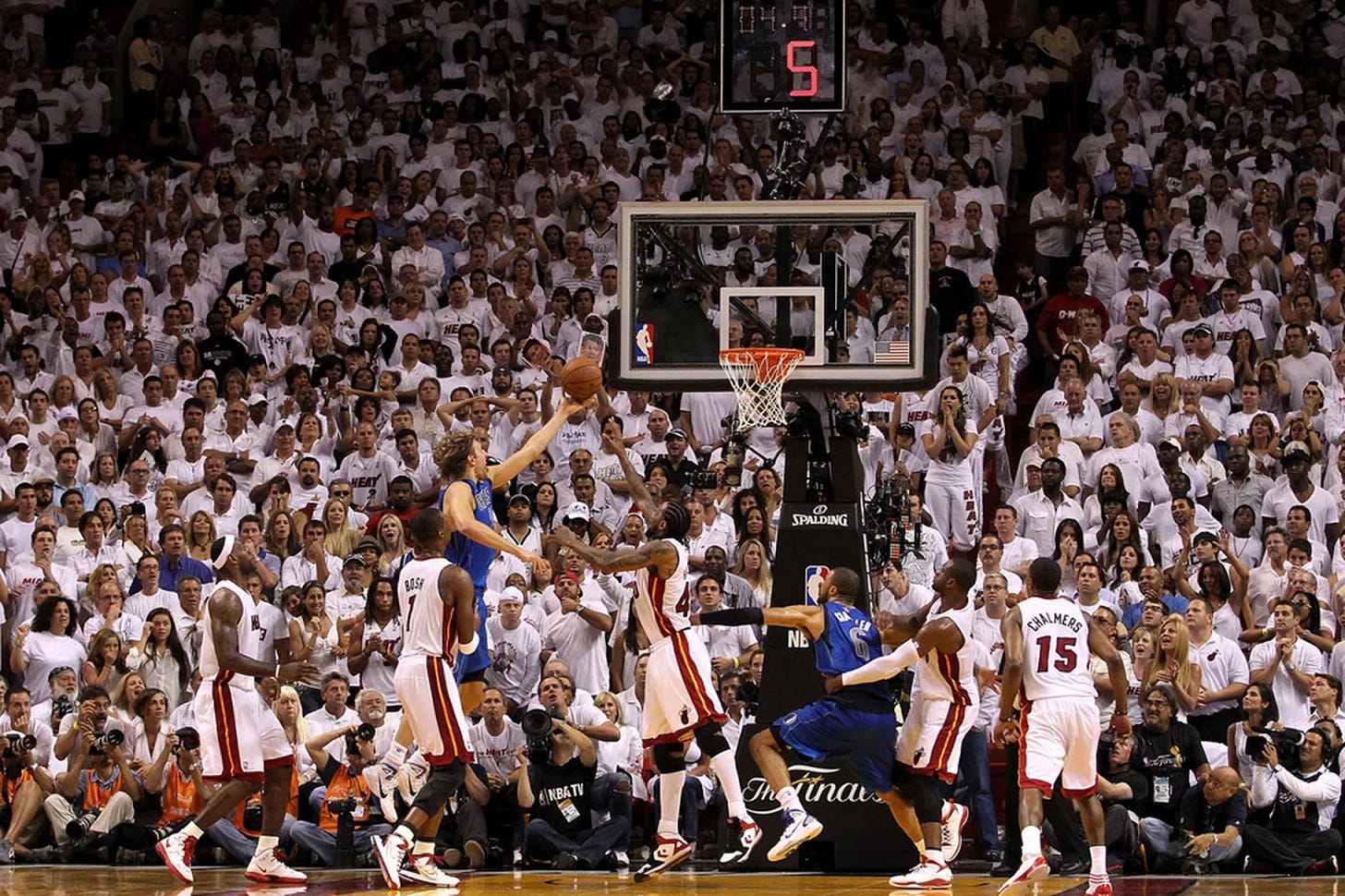 I made the mistake of paying too much attention to the things that were annoying me, instead of focusing on winning. At that level of basketball, every little thing can get to you—and at that time, we weren't the media favorites. When people are dissecting and analyzing every little part of your game, it starts to feel like everything is your fault if you lose, and like you're not getting enough credit when you win. (That's why I eventually stopped watching sports television during the playoffs. It was a mistake listening to anything outside of my locker room, and outside of the people I trusted.)
I remember being up 2-1 after a big road win in Dallas in Game 3. I actually started to get excited about winning an NBA championship—and I hadn't won shit. My mind went to how I would celebrate, and I began concentrating on everything that would happen after the series, how good it would feel to reach that mountain top. My dreams were so close. I started thinking of the comebacks I'd have for all the folks who had been talking shit the whole season. How heavy is the trophy? I wondered. What endorsement deals will come after this big win? Jimmy Kimmel or Jimmy Fallon?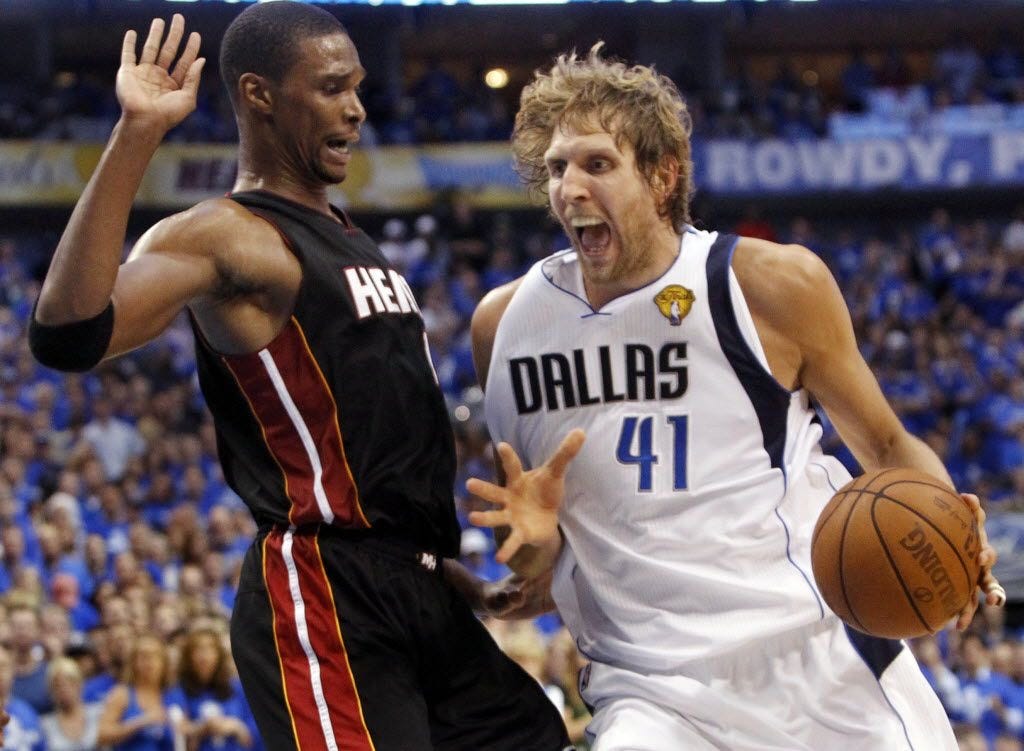 But then, right after that, Dallas took the next two games and put us on our heels heading back to Miami, with our backs against the wall in a potentially eliminating Game 6. I remember worrying too much about what could go wrong, instead of focusing and staying in the moment, so we could do the things we needed to do in order to win. That would have been energy better spent.
It's easy to feel the desire to celebrate like you've already won and let up when you're so close to accomplishing your goal. But you have to continue to prepare and continue to work until it's actually accomplished. You can't worry about winning, and you can't worry about losing—you have to stay in the moment and do the job necessary to be successful. You keep your head down and continue to work, eager and willing to move on to the next thing.
With Dallas, we were dealing with grizzled veterans who had been in the Finals before. Back in 2006, Dirk Nowitzki and Jason Terry had their hearts ripped out of their chests by the Miami Heat . The great Jason Kidd got to the Finals twice in a row, but ran up against the Spurs one year and Kobe and Shaq the other. So they had enough experience to know that capitalizing on each moment of the series was more important than anything else. They knew that they couldn't get too ahead of themselves, and that experience gave them a calm execution they worked all season as a team to perfect.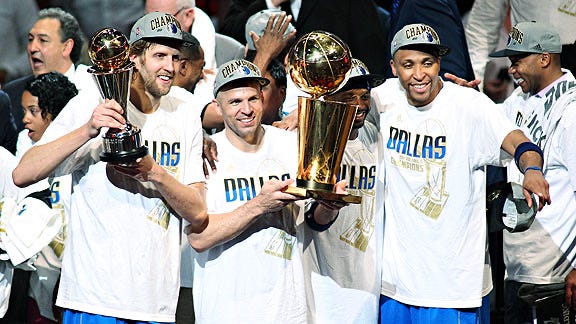 We all know what happened. It was a tough lesson to learn, but a lesson nonetheless. After that series, I told myself I would never pay too much attention to the outside noise, that I would focus on what I needed to focus on, not make any excuses in going after my goal, and not feel sorry for myself if things didn't go my way. It was embarrassing and we had to learn how to pick ourselves up off the ground as a team and move forward. That loss really hurt, and I unexpectedly experienced pain that I did not know existed. It was something we all had to eventually get over and beat, but that didn't make the journey easy.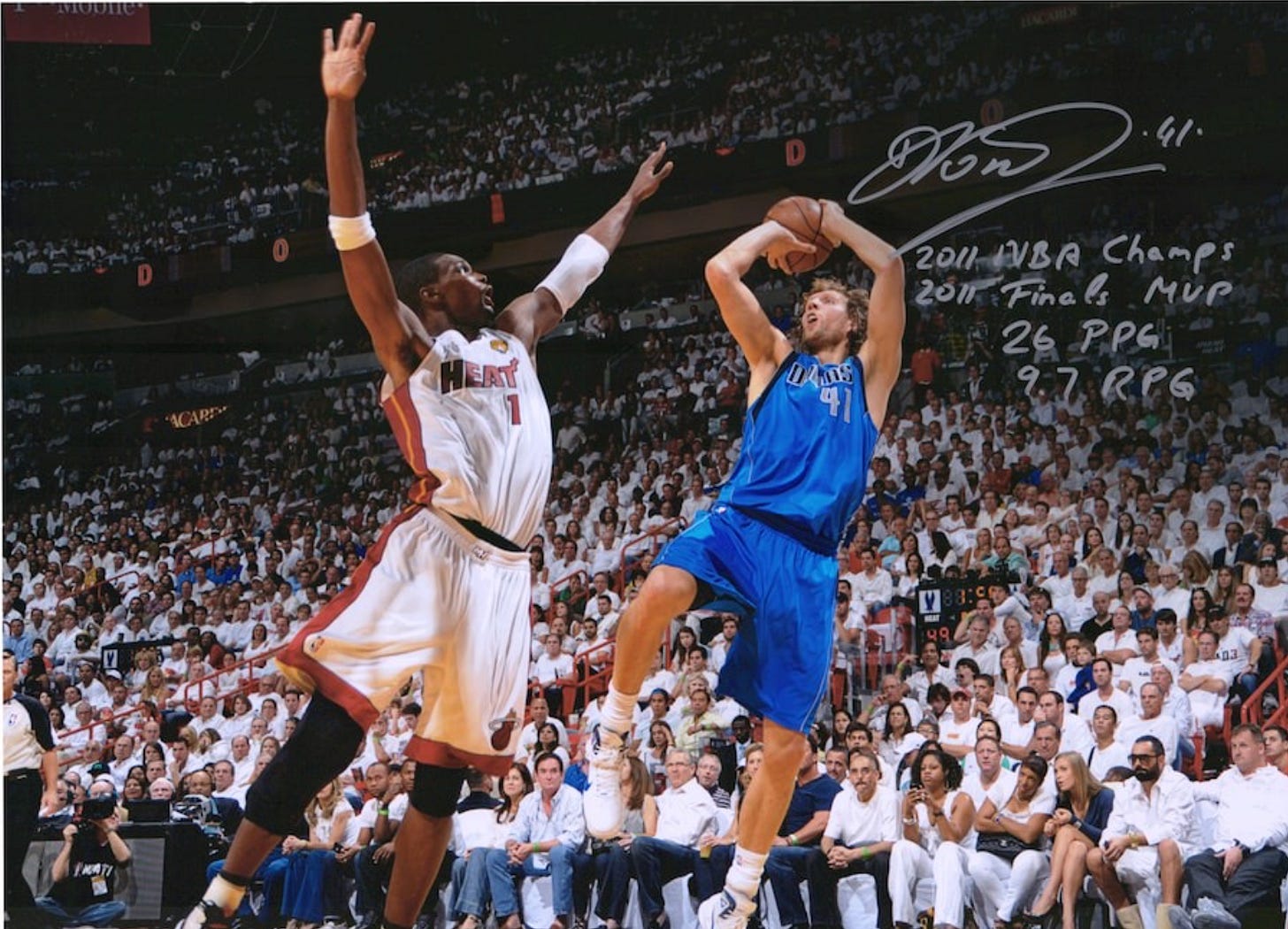 If I could give any advice to the players participating in this year's Finals—or anyone with any championship opportunity—it would be to not get too high in the wins, or too low in the losses. In the quest to accomplish great things, you have to anticipate that it's going to be a challenge. And in that challenge, you have to accept that it's not going to be easy. If winning is the objective, you have to put your focus on the things that will help you win, not the noise from outside or the doubts from inside. Totally immerse yourself in the experience with no expectations—just do your job to the best of your ability, be confident in what you did, and you will learn to live with the results.