Discover more from The Last Chip
Chris Bosh on stories and lessons from behind the scenes of The Big Three's last NBA championship.
Over 25,000 subscribers
Welcome To The Last Chip
Stories and lessons from behind the scenes of The Big Three's last championship season, as told by me, Chris Bosh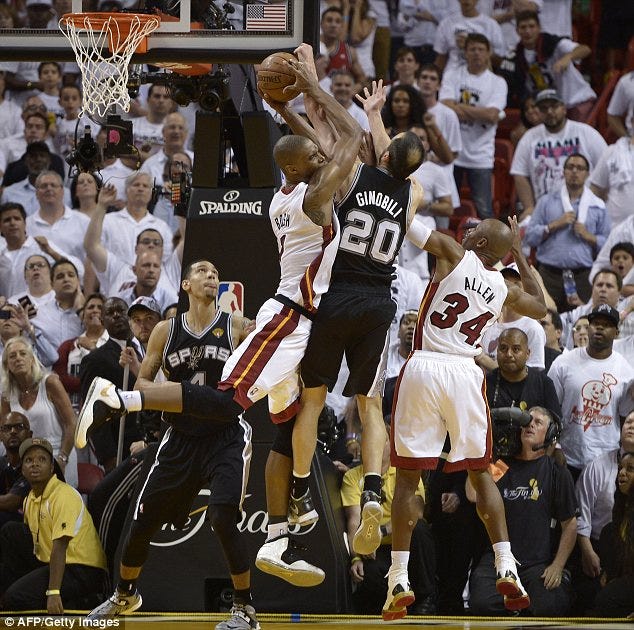 This newsletter is about basketball. But some things, like Black lives, matter more than basketball. That's why the proceeds from the first month of The Last Chip will go toward Color of Change, one of the organizations at the forefront of the Black Lives Matter movement. You can sign up here—and read why this cause is so important to me at the bottom of this newsletter. But first, let me take you back to the summer of 2010.
This is: The Last Chip
The welcome parties were so wild, we didn't even have time to realize how much you hated us. But here's what I did know: I sure as hell wasn't in Toronto anymore.  
The night of The Decision, we started at Mr. Chow's, then hit Wall, and, well, if I'm being honest, I'm not sure I could give you an exact chronological breakdown of where we went or what we did that week. It was all a blur.
But who could forget the biggest party of all? With confetti falling from the ceiling of the American Airlines Arena, pyrotechnics blasting up from the ground, and chants of "Yes We Did" from the crowd, you would have thought we were celebrating a championship. And, in a way, we were. Championships to come. Not one, not two...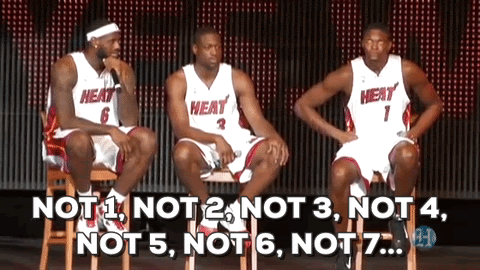 Well, actually two. 
But at the time, we didn't know any of that. About the losses and the heartbreaks and, eventually, the victories. All we knew was we had limitless potential, sky high expectations, and, we'd later learn, millions of people hoping we'd fuck it all up. 
And come to think of it: We almost did. 
First, when we lost to Dallas in the Finals. And then, two years later, when we played the Spurs. 
You remember Game Six? 
I do. And not only because they aired a replay again on ABC during quarantine. I remember it because it was the moment everything we were building could have collapsed before our eyes. When you're playing, you try not to think about losing, but whether we admitted it or not, we all knew what was at stake. 
If we didn't win, we would have been the laughing stock of the sports world. We would have been one of the most under-achieving teams in the history of the NBA. Some of us might even have been traded. 
I still remember standing in the huddle at the end of the game. Everyone was quiet. Thousand-yard stares. The trophy was being wheeled out. They started putting up ropes around the court. Even some of our fans headed for the exits, because The Spurs were up by five with 28 seconds left. D's knee was hurt. We were a few missed shots away from losing it all. I remember thinking, "Holy shit. Oh no."
So I did what I always did when I was minutes from a loss. I turned to where my wife was sitting—hoping to see her staring right back at me, telling me with her eyes that she'd still love me if we didn't win. But she wasn't even looking in my direction. She was standing up. Clapping. She still believed. And then, because she did, so did I. 
You all know what happened next. There was The Rebound, and then The Shot, and then The Block. Overtime. And, a few days later, the trophy was back in American Airlines Arena for Game 7, only for a different team: Us. 
But I'll get back to that. Because this newsletter isn't only about what happened in the 2013 NBA Finals. It's also about how we got there; about how we went from the ridiculously over-the-top week of welcome parties in 2010 to winning back-to-back championships in 2012 and 2013; and about everything in between. 
I'll take you inside our locker room and inside my mind. I'll talk about every series in the playoffs and about a regular season with a record-breaking winning street and an internet-breaking Harlem Shake video.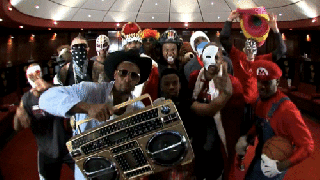 And in the process, I'll tell you about the principles by which I've lived my life, which I hope will help you succeed in yours.
More than anything else, I'm writing this because I really miss watching basketball—as I'm sure you do. And with The Last Dance over, we need to fill the time before the season starts. Of course, this isn't an ESPN documentary. We were not even remotely universally beloved as the Bulls. We didn't have many cameras near our practices. And, unfortunately—or fortunately, depending on how you look at it—our team didn't have players taking overnight trips to Vegas in the middle of the season.
But we did have a lot of fun. And whether you rooted for us or against us, whether you booed us in San Antonio, Boston, or Chicago, cheered us on in Miami, or watched our games from anywhere else in the world, I can't wait to bring you along for the ride.  
Why I'm Raising Money For Black Lives Matter
We were never going to let 400 years of abuse—of slavery and terrorism, lynchings and Jim Crow, segregation and police violence—go unanswered. Eventually, no matter how many times they tried to knock us down, and keep us there with the weight of history on our necks, we were always bound to rise.
That's why I've been so inspired by the past few weeks of protests. Because George Floyd's death—his murder—was debilitating. And it was the kind of tragedy that could make you hopeless. If police can still torture a Black man to death in broad daylight, I found myself wondering, maybe progress isn't possible. 
But then, I saw millions of Americans—not only in big cities, but in small towns across the country—rise up to fight for change that's long overdue; change my grandfather, Daddy Jack Bosh, who lived his life in Texas at the height of Jim Crow, never could have imagined. And I began to think this might be the moment for which we've been waiting, the moment when we right the wrongs of the past and build a more just and more equal future. 
To that end, this month's newsletter proceeds will be directed towards Color of Change, an organization on the forefront of the Black Lives Matter movement. It's an honor to support them. And I hope you will join me by subscribing to The Last Chip: